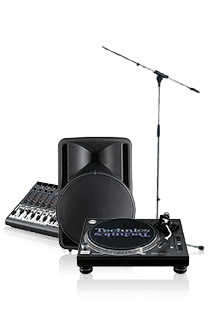 View Specials
Our Packages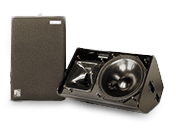 Testimonial Video
Need a hand setting up your hire
equipment? Click here
Audio Visual Equipment Hire Perth
Superior audio and lighting production equipment in Perth from the audio visual equipment hire specialists
Do you need quality audio visual production equipment to hire or buy in the Perth area? Dream Catcha Productions offers audio, lighting, staging, DJ equipment and event management services. Our experienced team stands by ready to treat you and your event with the professionalism you deserve. Contact us for more information.
Whether you're presenting to a client, headlining a concert tour for big names or hosting a small birthday party, at DC Productions we approach every event with precision and expertise. Using top quality audio and lighting equipment, we ensure that you get what you need, when you need it, and at cost-effective prices.
The customer always comes first and this philosophy has helped us become one of the leading event production experts in Perth.
Product & Service Range
Our package deals offer value for money and we are completely transparent with our costs. You know exactly what the final cost will be when you hire or buy any of the following:
Professional Audio Visual Equipment
Quality Lighting Equipment
DJ equipment
Inserts and Effect units
Microphone Hire
Amplifier and Processors
Audio Signal Cabling and Power Distribution
Our friendly and professionally trained staff can deliver and set up anywhere in Western Australia.
Speakers
For sound system hire in Perth that will rock any club, provide crystal clear clarity for a conference, or bring a music festival to life, we have what you need. Choose from our PA systems, foldbacks and front-of-house speakers.
Click here To See More
Mixing Consoles
If you're a DJ in the making, setting up a recording studio, or hosting a party, a mixing console will ensure you deliver a great performance. Hire or buy our various consoles available in a variety of arrangements.
Click here To See More
PA Party Hire Packages
Make sure your next party goes off with a bang, We have an ever growing list of PA packages for all your needs. To view our selection of packages
Click Here To See More.

Inserts
Manage your sound with our range of mixer inserts, compressors, equalisers and limiters, suited for studio, stages and more. Available in manual and automatic options, with frequency response and contour filters to change the depth of your sound.
Click Here To See More
Effects Units
Customize the sound to suit the atmosphere of your event. Hire or buy effects processors from Dream Catcha Productions. You can distort, delay or inject effects into live sound.
Click Here To See More
Corporate PA Hire
Turn your company event into a success and get the right message across with our range of microphones for hire at our Perth branch. Clear and sharp sound is what you need in a business setting. Our HK Elements system is our go to Corporate system for its sharp slimline look.
Click Here To See It In Action
DJ Equipment Hire
Get the party started with professional DJ equipment for hire or purchase. Our range allows you to take your newfound hobby to the big leagues, or to fine-tune your DJ skills.
Click Here To See More
Hardware
It's all in the details. Our packages include microphone stands and accessories, at affordable prices. We have all you require to ensure your hardware operates efficiently. Clips, speaker stands, poles and connectors at great prices.
Click Here To See More
Lighting & Accessories
LED lights, DMX blinders and more. We offer a range of lighting hardware and stage lighting for hire. If you require installation, our technician can assist, ensuring a successful event.
Click Here To See More
Staging & Truss
Create a fully functioning stage or a simple podium with our staging hire in Perth. Get a full range of accessories for steps, ramps and hand rails to complement your large and small staging requirements.
Click Here To See More
Power Distributions
Hire power distribution boards from us and ensure your gig, conference or concert gets off on the right foot. Variable power boards with extension leads and phase units, ensure that power distribution is seamless and safe.
Click Here To See More
Cables
Don't get stuck without the right cables for audio visual functions. We have a range of XLR, NL2, Nl4, NL8 and Multicores that fit our products and accessories. Chat to our team about your cable requirements.
Click Here To See More
Contact us today for a quote! Our friendly team will get back to you as soon as we can!
Why Choose Us?
Be it a backyard birthday or a headlining concert tour, DC Production approaches all its work with the utmost precision and professionalism using top quality audio and lighting equipment.