Services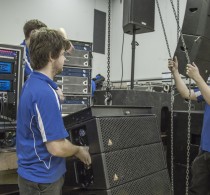 Hire
DC Productions offers a wide range of audio, lighting, and staging equipment for hire. Our professional and friendly staff work with you to develop a quote to suit your needs, and ensure your event runs smoothly. We offer pick up/driveway hire, as well as delivery, set up, pack down, and operation services. Our team of well trained technicians are dedicated to keeping your hired system running smoothly.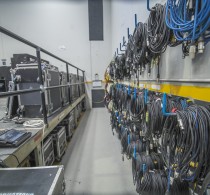 Sales
DC Productions, alongside our hire services, offers the opportunity to purchase sound and lighting equipment through our company. With our professional evaluations, recommendations, and full support through your buying process, DC Productions strives to ensure your purchase is quick and easy.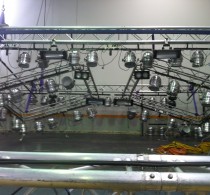 Installation
DC Productions offers an installation service for all sound and lighting systems; both equipment bought through our company and externally sourced systems. Our fully qualified technicians will evaluate and install sound and lighting systems for venues of all sizes and styles. From PAs for gyms and schools to rigging for concert venues and speakers for pubs and bars, we make it work!